Ahoy there! Cast your anchor now to learn about how you can dress your best and become the catch of the day. You know what they say: if you teach a man to fish, you feed him for a lifetime. We believe that if you show a man A Fish Named Fred, he'll never have to fish for compliments again.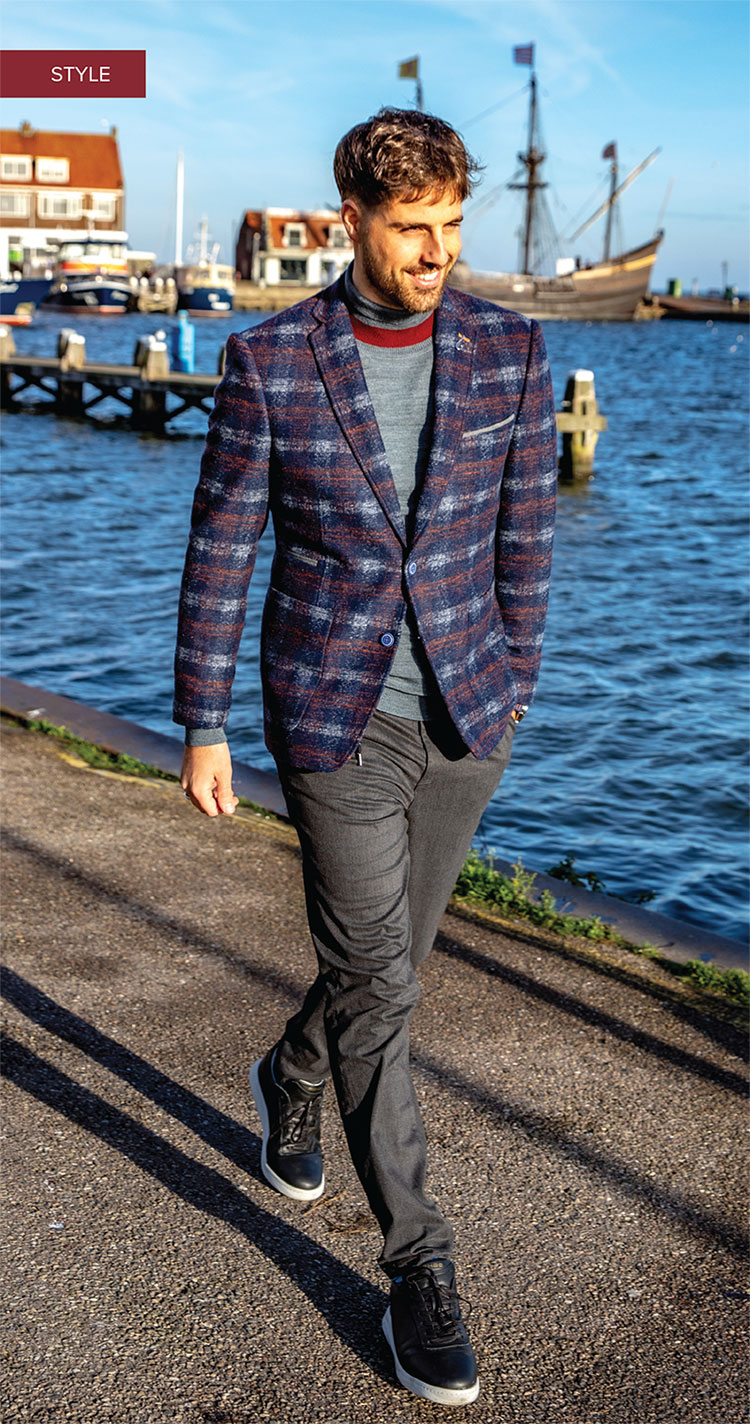 Is wearing the same old plain wardrobe making you seasick? Sounds like it's time for you to swim against the tide and discover the crazy and wonderful world of A Fish Named Fred, an exclusively men's lifestyle brand, pushing the boundaries of style with uniqueness and individuality. Men of all ages and backgrounds can enjoy our collection of fresh, quirky, and impossible to miss clothing, specially designed to turn nothing into something, drab into colourful, and ordinary into legendary. Because our "Freds" – a.k.a our customers – put the "extra" into "extraordinary".
Our gifted designers and stylists really know how to take a creative approach and turn it fashionable so that you don't feel like a fish out of water. Speaking of fish out of water, our new autumn-winter collection, Fred On Deck, launches into 27 showrooms around the world on January 19th! Our online lookbook is ready to offer you a sneak peak of Fred On Deck, as well as the chance to browse our other collections.
All elements of the sea are a source of inspiration, whether it's a lighthouse, a fishing boat, coral, anchors, shells, and, of course, fish. You don't have to be a sailor, a fisher, or even a lover of water to enjoy our products, you just have to be a Fred. The world of A Fish Named Fred is your oyster, and you will have a whale of a time. Our brand stores show every element of our story. Music, accessories, drinks, and a fine assortment of Freddies garments can all be found in-store.
Of course, we want to keep our waters clean, which is why A Fish Named Fred garments are produced in an environmentally friendly and sustainable way. The Better Cotton Initiative (BCI) is a non-for-profit organization, aiming to keep global cotton production better for the people, better for the environment, and better for the textiles industry. This initiative helps farmers receive training on using water efficiently, care for soil and natural habitats, as well as reduction in use of harmful chemicals. All A Fish Named Fred shirts are made with BCI certified cotton!
Additionally, all knits, tees, underwear, and polos are made using sustainable production processes, making these products certified with Global Organic Textile Standards. We strive to use cotton grown without the use of pesticides, and all dyes are environmentally friendly. All down jackets, including the inner lining, are made with 100% recycled nylon, and, for the first time, we are introducing 4 fabrics in our Tailor program that are made out of 100% recycled polyester. Only the highest possible standards of green production goes into A Fish Named Fred.
You may have noticed that nothing at A Fish Named Fred is conventional, and that includes our shoes. Our collaboration with Rehab Footwear makes our shoes just as quirky as the rest of our wardrobe. Handmade in Portugal to ensure superior quality, A Fish Named Fred shoes often have the same unique patterns inside of them that you can find on our shirts. Just like the rest of our collections, our shoes are comfortable, durable, and fashionable while still maintaining that unconventional edge that will help you stand out from the crowd.
With no end to our creative madness, each of our collections is built around a clearly defined story, the insane patterns and sheer lunacy of our brand ensure that there is no end to the creative madness, and a constantly developing captivating uniqueness. In fact, so much attention to detail is put into our products that you can even partake in a treasure hunt. In every original print, our brand's little fish logo is hidden. Sometimes obvious, sometimes you have to really fish for it. Will you take the bait? Happy (logo) fishing!
What once was a big fish in a small pond, A Fish Named Fred has expanded into international waters, with retail stores in 28 different countries as well as frequent appearances in trade fairs in Berlin, Amsterdam, New York, Chicago, Las Vegas, and London. Since day one A Fish Named Fred has grabbed attention from international media outlets, such as TV presenters, musicians, graphic artists, and more becoming real Freds seen on TV on a daily basis!
Want to be part of the Fred family? Get your sea legs with us by joining us online at www.afishnamedfred.com and get hooked on our fun videos, online shopping, and amazing giveaways that are truly making a splash! What are you waiting for? Hoist your anchor and sail on into a showroom near you!
DOWNLOAD and READ FREEDS IMAGE Magazine