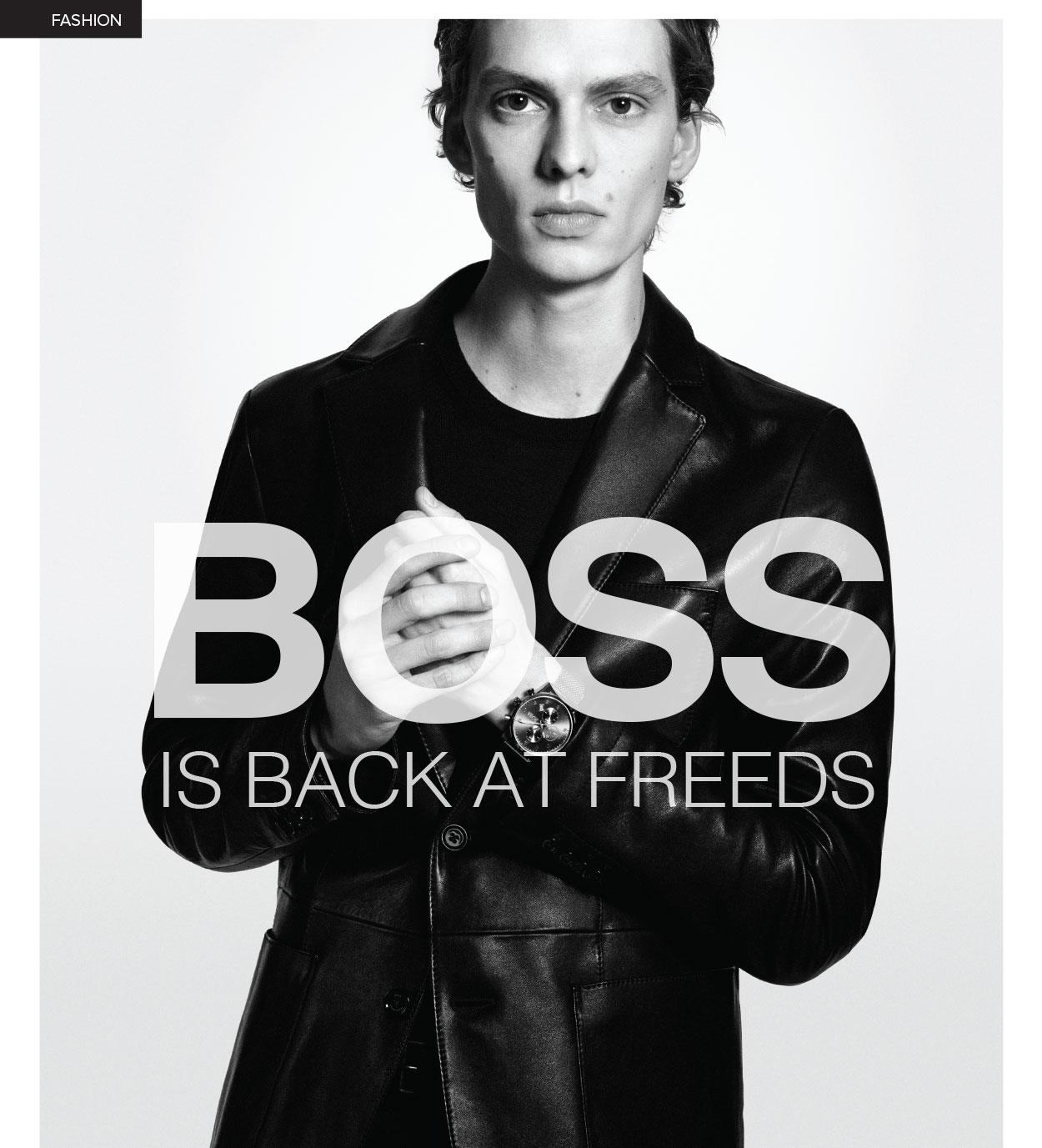 Written By: Alyssa Leonard
Photography Provided By: Hugo Boss
After a hiatus, Hugo Boss has returned to Freeds with their fall/winter 2020 line up, BOSS "Generations."
Often styled as BOSS, Hugo Boss AG is a Germany Luxury brand that produces clothing, accessories, footwear and fragrances. Founded in 1924 selling general purpose clothing, the company has grown over the years, adding uniforms, men's suits and more to their line. It has since evolved into a major global fashion house for men, women and children of all ages. In addition to business outfits, BOSS offers casual styles, athleisurewear, eveningwear and more. A mix of both modern and timeless are an essential part of their collection.
This fall/winter season, BOSS is celebrating a new generation of men and women with ultra-modern tailoring, elevated outerwear and fluid jersey pieces. The "Generations" collection features sharp silhouettes with a stunning organic pattern highlighted across multiple forms including coats, tailoring, leather, dresses and accessories. This collection reworks and restyles BOSS icons to reveal a new, contemporary aesthetic designed for men and women from every walk of life.
"The collection illustrates how the brand's suiting heritage is more relevantthan ever before, with sharp silhouettes in new fabrications and colours paving the way forward for tailoring in the 2020s," says Dr. Hjördis Kettenbach, Head of Corporate Communications, in a press release.
The outerwear spotlights a lightweight, relaxed and oversized look with flawlessly cut jersey dresses, skirts and tops. It includes long, oversized and straight coats, leather raincoats, sheepskin coats and sweaters, along with two-piece suits, straight skirts, leather pants and more. "Generations" features contemporary tailoring with hand-woven leather, flowing fringes and glossy, bonded fabrics with digital prints.
"The embroidered pieces are expertly crafted in Germany, a reflection of the longstanding BOSS dedication to hand workmanship," says Dr. Kettenbach.
"Generations" sees different shades of browns, creams, grays and black accented with vibrant red, coral, teal and lilac. This new pallet brings together several colours in many looks, an evolution from previous monochromic seasons.
The BOSS "Generations" fall/winter ready to wear collection is designed for the most stylish men and women. Discover your next look today at Freeds.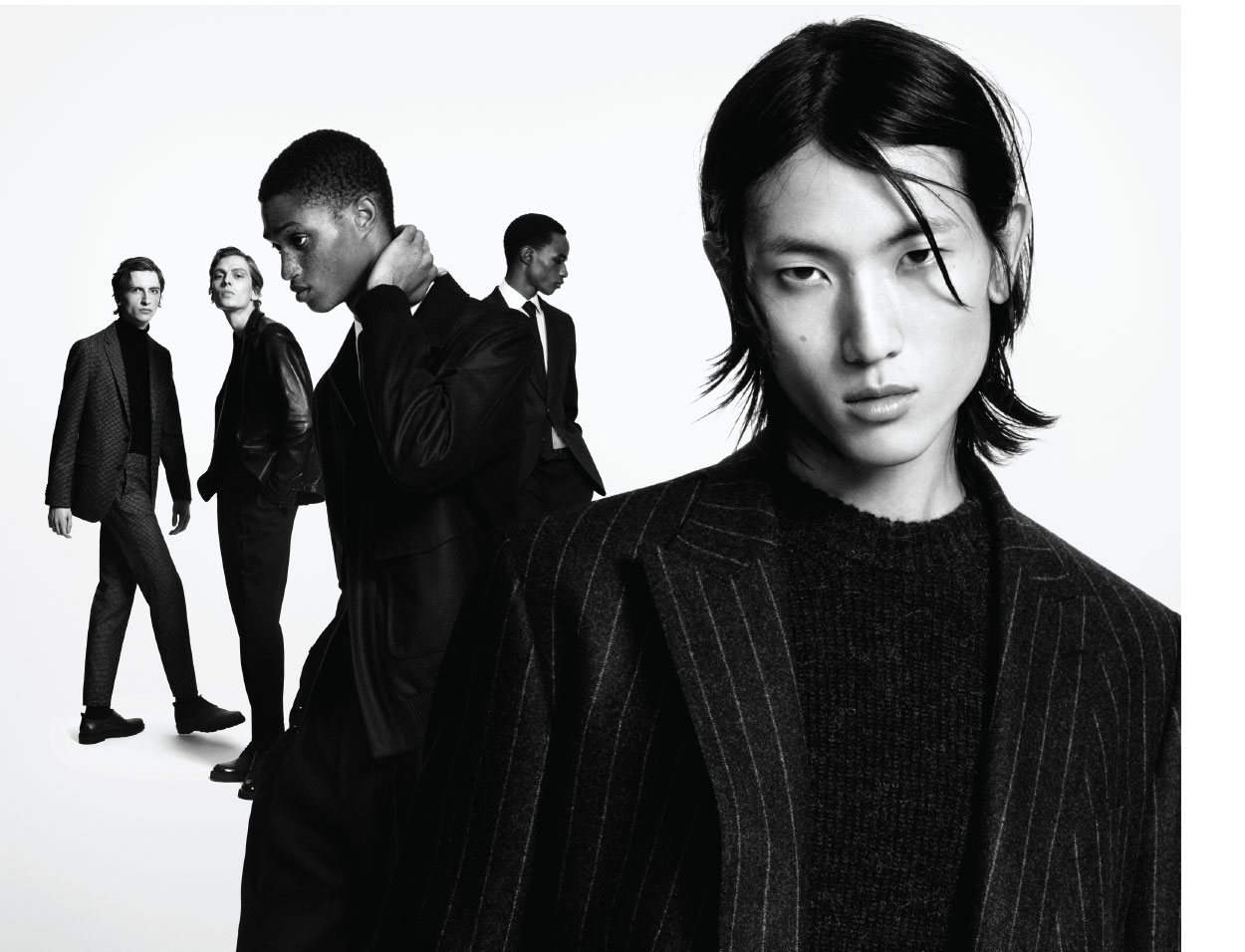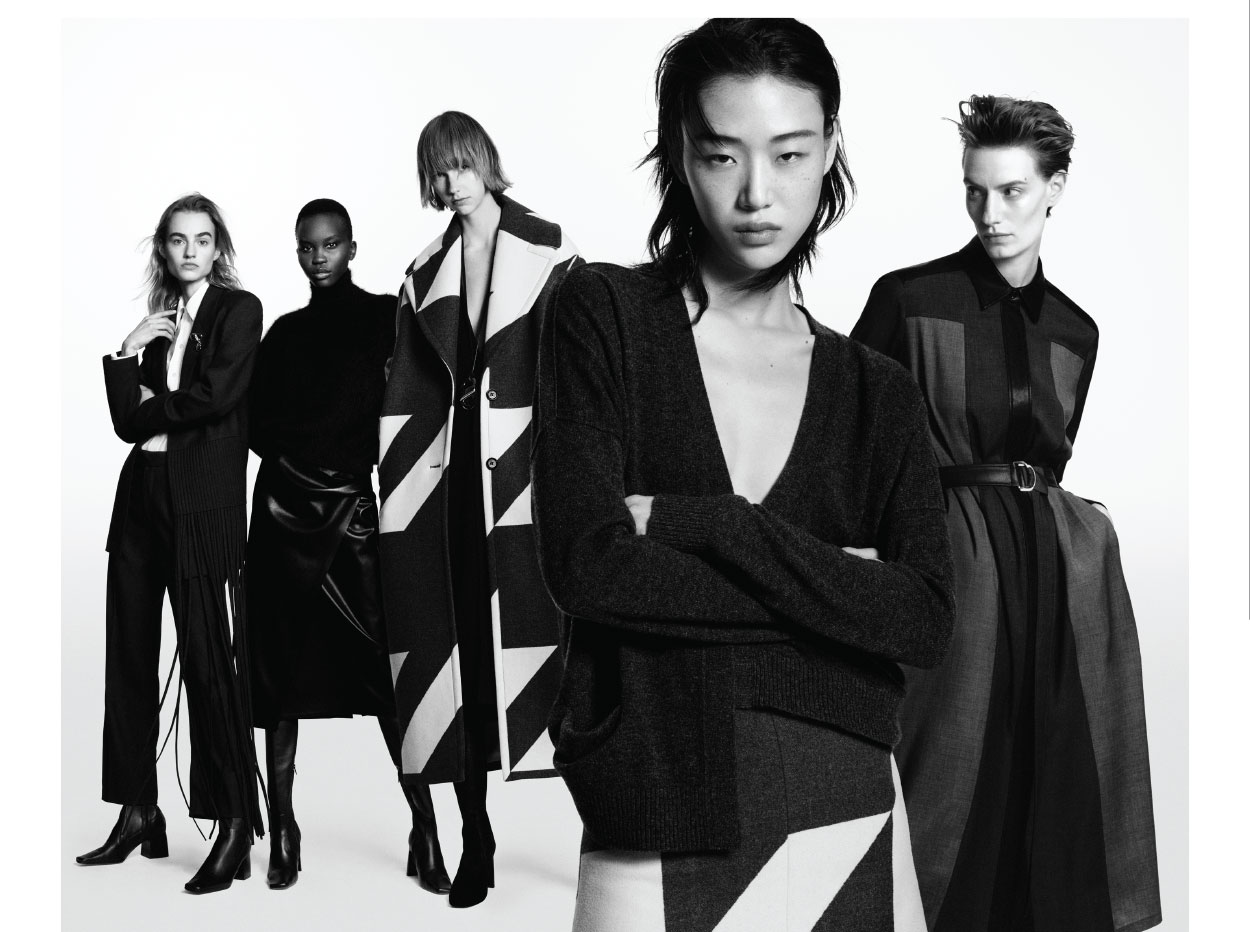 DOWNLOAD and READ FREEDS IMAGE Magazine